Glasgow City Centre Day Spa.
Savannah Day Spa situated in the Hallmark Glasgow Hotel has built up an enviable reputation for their Luxury Spa Day packages with numerous clients coming on a regular basis to enjoy these luxurious value for money packages.
As well as specialising in Spa Days Savannah offers an extensive range of exclusive treatments with some of the most advanced professional facial products on the market as well as permanent hair removal and advanced waxing for which we have built up an excellent reputation.
Savannah Treatments:
- Facial Treatments
- Massage & Alternative Therapies
- Luxury Body Treatments
- Slimming & Weightloss
- Hands & Feet
- Essential Treatments
- Advanced Beauty Clinics
- Wedding Packages
- Gents Treatments
- Salon & Day Spa Packages
Pricelist:
Treatment List & Prices
PDF Format
» Download
(Requires Adobe Acrobat Viewer:
Click here to download)
Latest Offers at this Salon: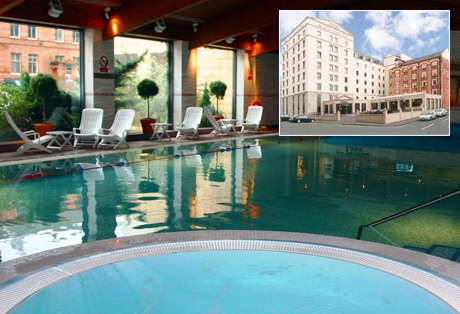 Salon Gift Vouchers:

- Spa Day Vouchers
- Salon Gift Vouchers
- Treatment Vouchers
Buy Online from our Web Store or call us on 0141 334 0077 for more details...
Opening Hours:
Monday: 10am - 8pm
Tuesday: 10am - 8pm
Wednesday: 10am - 8pm
Thursday: 10am - 8pm
Friday: 10am - 8pm
Saturday: 9am - 6pm
Sunday: 10am - 6pm